The Seastreak Ferries provides daily year-round ferry services from Atlantic Highlands and Highlands, NJ, to Pier 11 Wall Street (with Shuttle Service to World Financial Center) and East 35th Street Ferry Landing. Offering a luxury commuting experience, Seastreak caters to a year-round wealthy clientele. A vast majority of the commuters are employed in the financial services industry.
our ferry advertising opportunities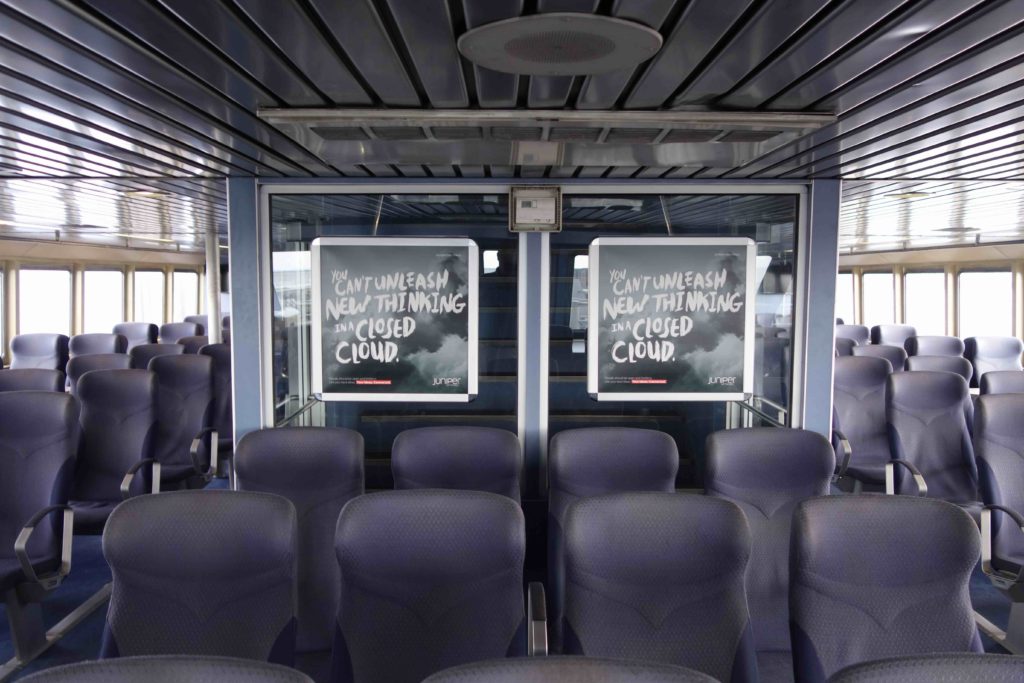 static on-board
Our static on board domination advertising consists of a series of 19 posters on each ferry for complete saturation of all four ferries.
On-Board-Dominaiton Production Specs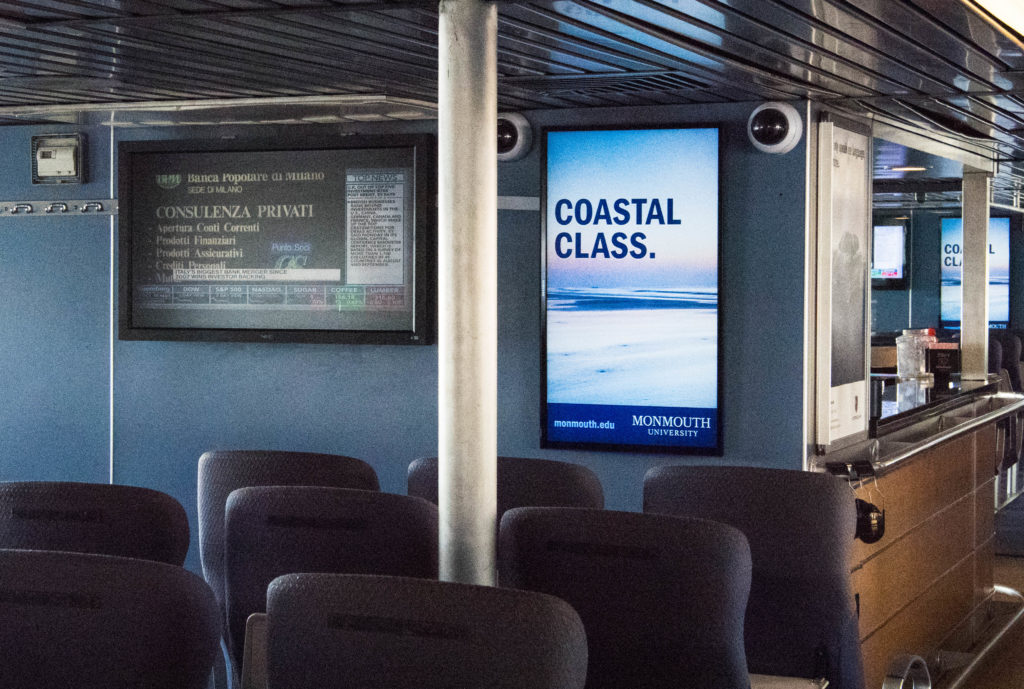 dynamic on-board
A series of three 32" portrait-format LCD screens that are located on both the main and upper decks of the ferry add to a comprehensive advertise appearance.
Dynamic On-Board Production Specs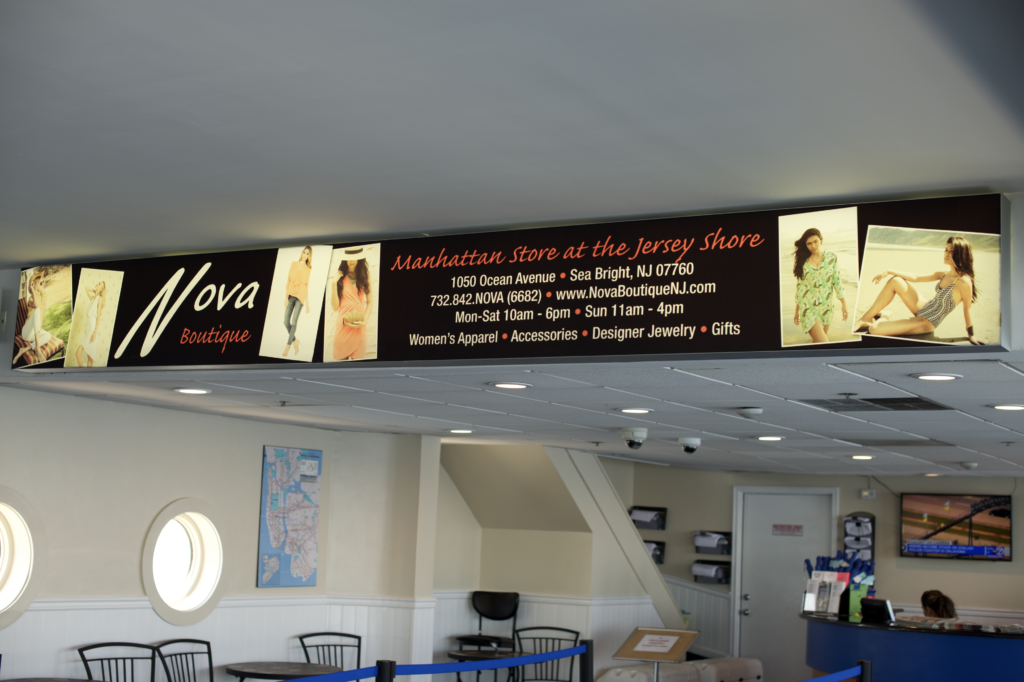 static interior
Our interior commercial space contains two landscape-shaped backlit posters at the south end of the Conner's Highland floating terminal.
static interior production specs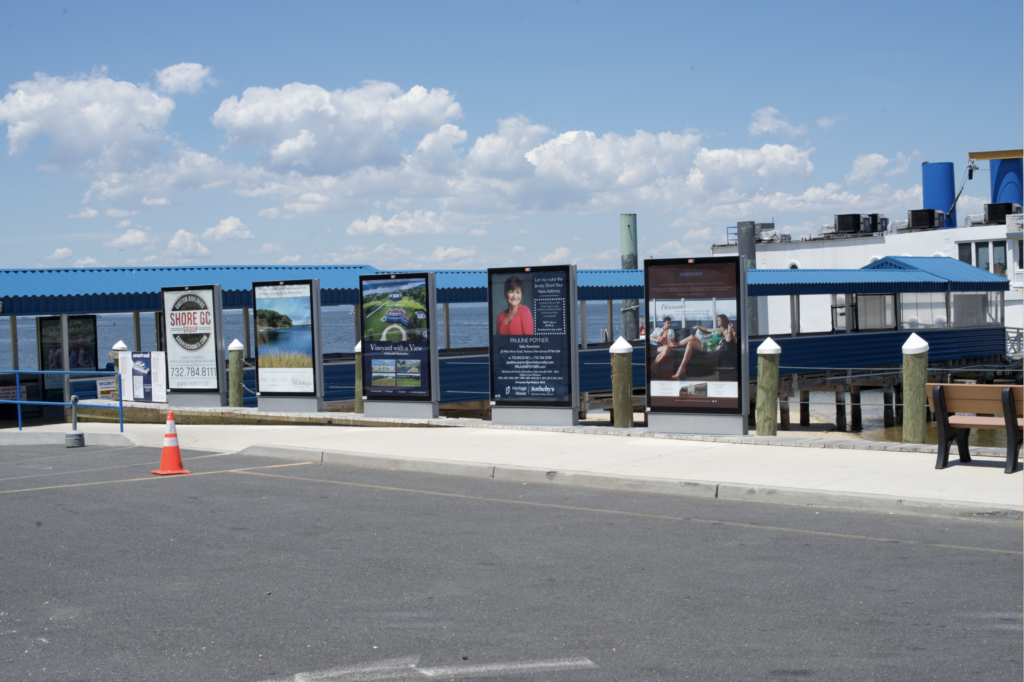 static exterior
Located along the walkway to the floating terminal are several posters that are seen by every passenger using the terminal.
Static Exterior Production Specs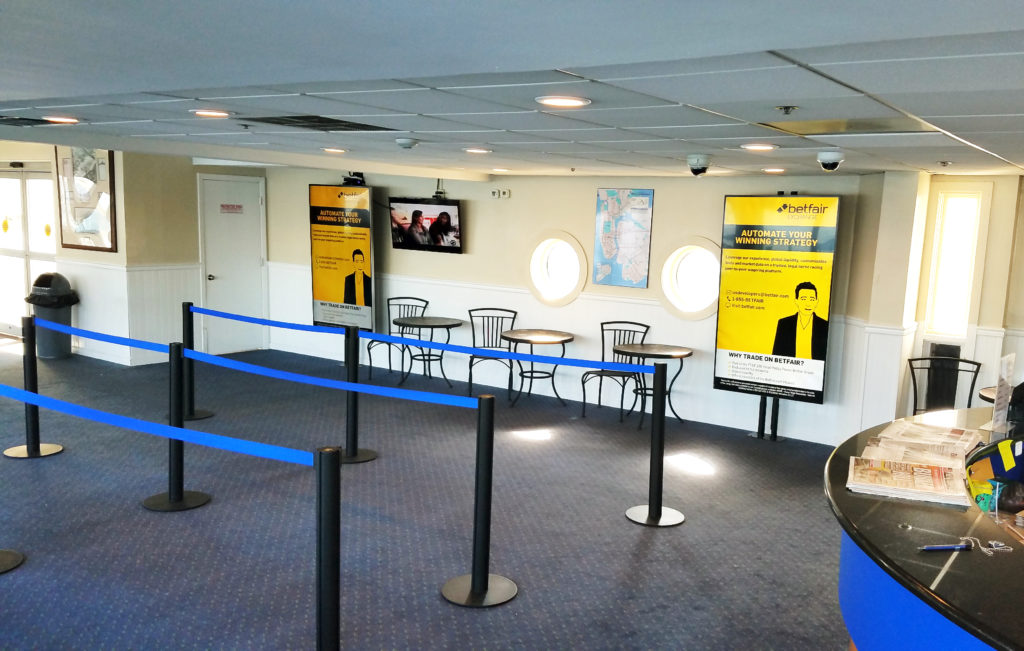 dynamic interior
Two 80" portrait-format LCD screens are located in the ticketing area of Conners Island station. Seen by waiting passengers these screens give the opportunity to bring a quick but memorable message across.
Dynamic Interior Production Specs